Outlook.com early adopters get more of SkyDrive and Skype…
Outlook.com just turned a year old and in that time it has completely changed my outlook toward email. It was released as a beta to the general public starting July 31, 2012, where users of Microsoft's Hotmail service could transfer their accounts to and from Outlook.com. It achieved preview stage on February 18, 2013, and completely replaced Hotmail on April 3, 2013. Outlook.com now has over 400 million users.
Since its first public appearance, Outlook.com had gathered over 60 million users in the first 3 months. Considering that the move to a new webmail service was voluntary for a little over 6 months, Outlook.com became the fastest growing webmail service. We made it happen.
So, to thank all of the early adopters, Microsoft is offering them a few perks on other Microsoft services – SkyDrive and Skype. An email is set to arrive to the Outlook.com accounts of all early adopters of the service which will contain voucher keys, so the user can "Connect and share more".

Perks of adopting Outlook.com early
More SkyDrive
Redeeming the SkyDrive voucher would provide the user 3GB extra storage space that would add to the existing storage. Ones with new Outlook accounts will have a total of 10GB and those with Hotmail accounts prior to April 22, 2012 will have a total of 28GB for a year, from the time of redemption of the voucher. If you have acquired the extra 15GB as a consolation to the closure of MobileMe, don't worry; the 3GB will only add to and not replace your extra storage.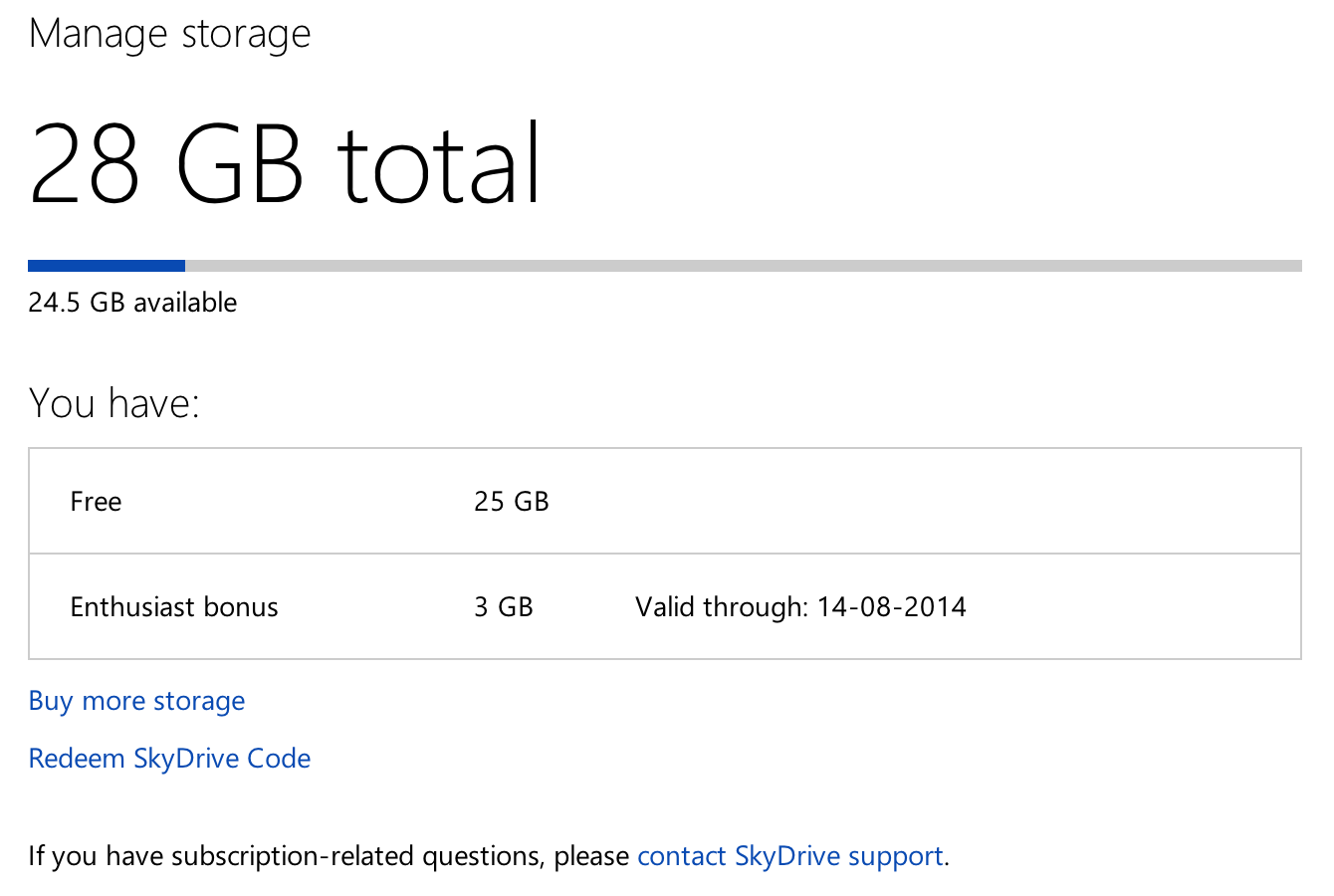 More Skype
The Skype voucher will unlock group video call with the ability to have up to 10 people in a call. This voucher will last for a month. Both, the SkyDrive and Skype vouchers have to be redeemed before December 31, 2013.

As far as I'm concerned, being a Microsoft devotee has been really rewarding. What do you guys think? Let us know in the comments.
Oh! By the way, we are enthusiasts of electronics too. Browse around and get to know our work better.