iOS 7 – Radically different but familiar…
Whoa! What a keynote it was. It has been quite some time since we saw iOS grow immensely from its previous version – about 9 months ago. Really, has it been only 9 months? Here I was wondering what it was Apple could ever do to improve on the already fantastic iOS. For all intents and purposes, iOS seemed to have hit a plateau. That was until today when iOS 7 was finally revealed to the developers at WWDC and all of us who bothered to watch the keynote speech. Wait till you find out all its news, can you?
Well we can't. Here are the highlights on iOS 7.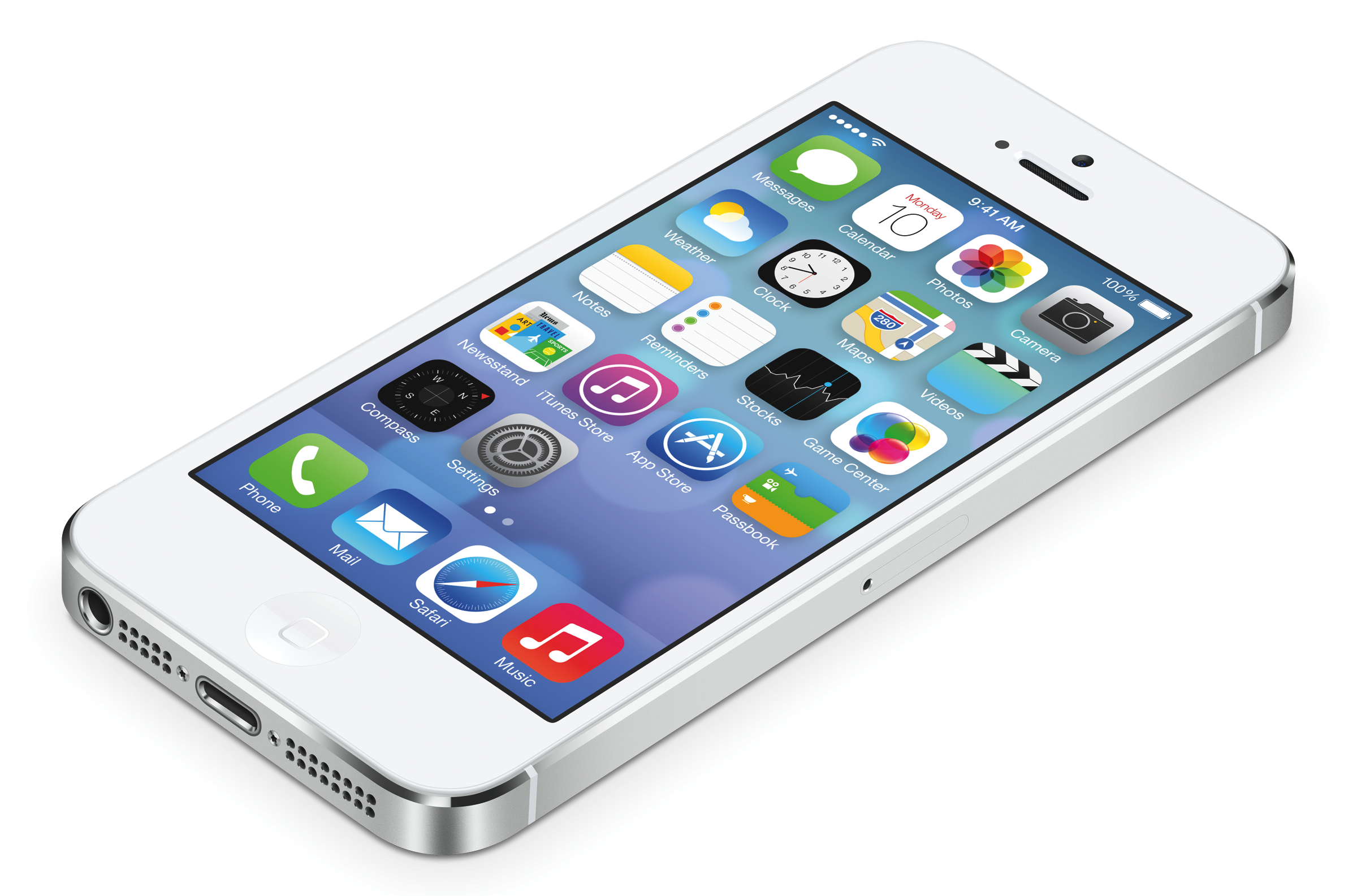 Features of iOS 7 have been enumerated below:
Improved Lock Screen
The Lock Screen is no longer has the "Slide to unlock" latch. Now the entire screen slides, when that is done, revealing a beautiful new keypad to unlock the device.  The camera shortcut swipe continues to function as before but is now far more discreet in appearance. In addition Notification Centre is now usable directly from the lock screen without the need to unlock.
Fantastic new Home Screen
Dynamic wallpaper movement
iOS 7 now provides a small degree of dynamic wallpaper movements. One could set a picture as a wallpaper and see relative motion between itself and the icons on the screen.
New icons
Inspired by the new trends in smartphone UI design, Apple has made immense strides in iOS 7. The icons for apps are now quite a lot more flatter than earlier versions of iOS. Icons, now, appear more dynamic and true to the form it is emulating.
Cleaner base dock
The dock at the bottom of the home screen has been changed from its Mac OS dock like appearance. Now it's a glass like overlay to the wallpaper that houses up to 4 apps, just as before, fixed at the bottom.
Folders
The Home Screen now allows creation of scrollable folders. These folders can now contain large number of apps that can be browsed through the open folder by scrolling as one would the home screen. Folders with games could go on forever and not take up any real space on the main screen.
Control Center
iOS has had some minimalistic functionality in terms of quick settings. Double tapping the home button would bring up the suspended app list and swiping right would reveal sliders for music volume and brightness control. That has changed in iOS 7. Now, it has a clean quick settings panel called Control Center that can be invoked by swiping from the bottom of the screen inward. In addition to brightness control. It allows quick toggling of the various radios built into iOS devices.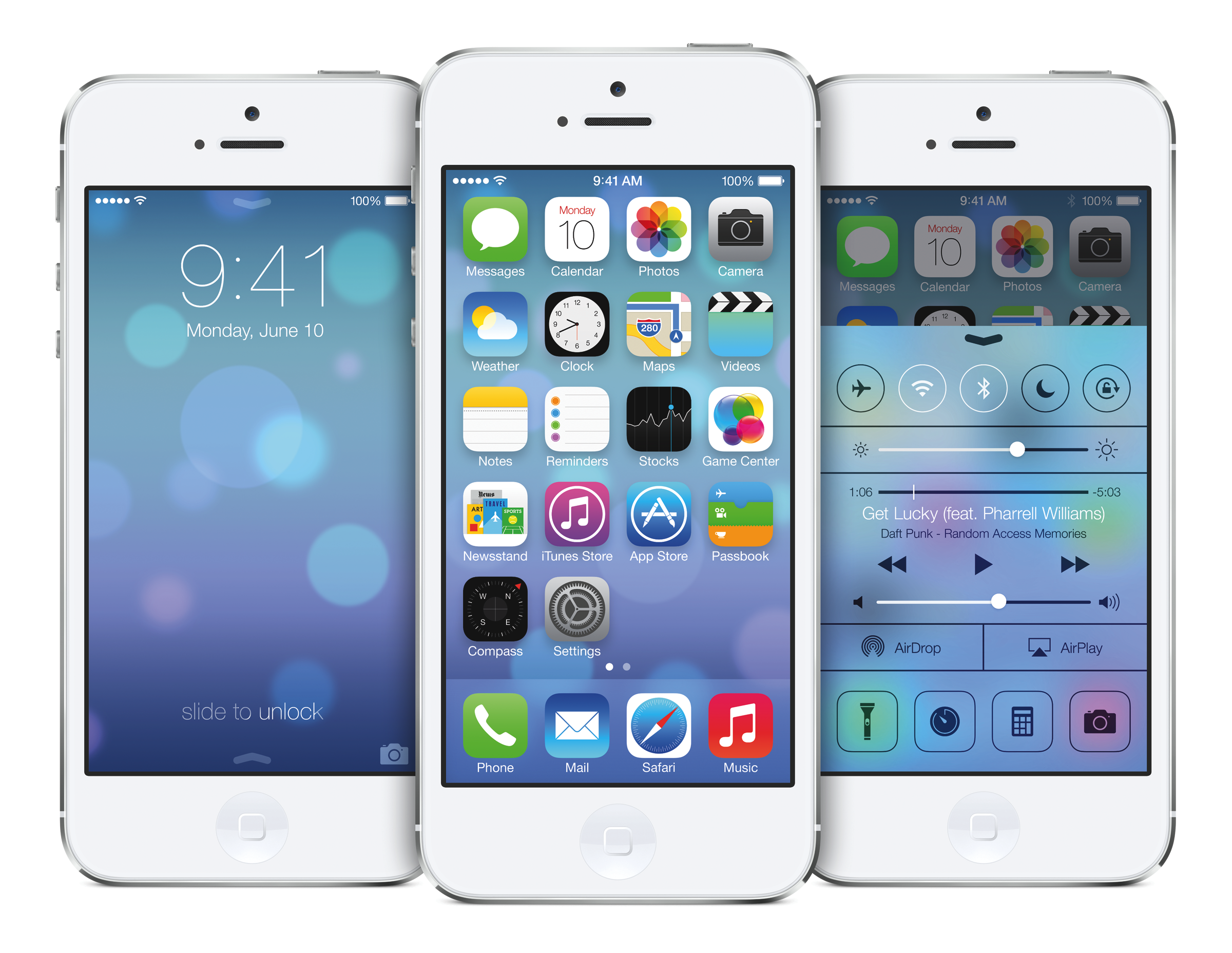 Clean interface
iOS has, until now, been known for its skeuomorphic user interface. Well, that was not how the general public knew it but if you look closely, every single app was conditioned to use textures that were elemental to it's functions. GameCentre's background has a green felt like texture you would find on pool tables. PassBook passes looked like real passes; iBooks look like real books; Calendar like calendars, and this goes on and on for every app on iOS. iOS 7 changes that by removing the skeuomorphic aspect completely so that every app shares a clean unified user interface.
One might wonder that this change would completely undo all of the "training" one has had in using their iOS devices, but as it turns out, iOS 7 makes it even better to use. Having a clean interface makes it look even cooler while maintaining the familiarity in using the devices.
Camera enhancements
The Camera app in iOS 7 brings together 4 modes of camera usage – Video, Photo, Square, and Panorama(labeled as PANO) – in one place right above the shutter key. Of course the Square mode seems a bit silly but so are the 80 millions using Instagram. Mode switching is seamless and speedy. In addition iOS 7 comes with the ability to add some of its own now in-built filters to enhance the pictures taken.
But what's so special about Apple doing what others have already done? Well, in addition to the the ability to apply filters to shots, iOS 7 also allows live feed filtering so that one could apply a filter to a landscape before capturing it. If you dislike the filter after capturing the picture, it can still be removed.
Better Multitasking
CPU cycle allocation
iOS 7 has improved the concept of multitasking drastically. Up until now, every app without essential background function would stay suspended – kind of a frozen state until it was brought-to-front. In that time it would avoid consuming CPU cycles. Now, iOS 7 has changed that to allow all apps to make use of the devices CPU cycles in the background.
Changed multitasking menu
Now, running apps are no longer just a bunch of static icons. Double tapping the home button would slightly shrink the current app workspace to reveal other apps that can be smoothly scrolled over. As far as we know, this will make use of the new found multitasking features of iOS 7 and show a live view of the current app state.
Smarter queueing
iOS 7 learns the trends in the usage of apps to determine when to update a certain app in the background. In addition, it would interpret a push notification as a queue to update the app ensuring your data is available the moment you open up the app.
Airdrop
iOS 7 now allows devices to interact using Apple's very own content delivery system known as Airdrop. It lets iOS users easily share a variety of things like pictures, notes, videos, etc. – all things that are allowed to be shared.
By extension it also might allow printing via Airdrop enabled printers.
Photos
The photos app now consolidates the user's picture by location. This is done to ensure reduction in clutter. Of course, one could easily recall a picture if they know the location where it was taken. The photos shown in the photo browser will be the ones, with most activity, first; but the viewer could be zoomed out to show pictures taken by date/year. Due to the retina display of now mainstream iOS devices, one could easily point at a zoomed out collage and invoke a picture they're looking for.
Sharing photos has got a lot better with iOS 7's new found Airdrop sharing features.
Siri
Search results
Siri has drastically improved since we've seen it update with iOS 6. It now can search for tweets and obtains information from Wikipedia. Siri has completely abandoned Google for Bing search results. Bing, as you might know if you were me, is also the powerhouse behind Facebook graph search.
Changed voice
Siri's voice has been changed from what was, once, more like a highly advanced robot voice to something more human like. Siri will offer the option to switch between a male and a female voice. More voices will emerge for the officially supported languages as time passes.
Better functionality
Siri will now have a more dynamic interface just like the rest of the iOS 7 system. It will respond to more forms of requests like changing your settings – "increase my brightness", "turn on my Wi-Fi", etc.
Music
The Music app has been changed completely – it still plays music like before but the interface is inexplicably beautiful. A side-way flip will no longer display cover flow but a clean cascade of album covers.
iTunes Radio
The music app will include iTunes Radio, a feature shared by Mac OS X Mavericks, to provide the user online access to their favourite music in the form of configurable internet radio stations. The concept is quite out there already but never natively implemented on iOS before. This feature will be ad-supported and those with iTunes match subscription can have it ad-free.
Safari
Safari will stop being an 8-tab limited browser in iOS 7. In addition, the interface has been made quite clean with it's receding address-bar to allow maximum browsing space. The browser will allow gestures for common activities like back and forward. Tabs will appear as pages stacked one behind another with relative movement possible. Simple swipe gestures could be used in this UI to close tabs, which quite frankly is like tossing out a tab.
Activation Lock
iOS devices will now be activation locked to an iCloud account. This will make it impossible to activate a refreshed device without the iCloud password. This is aimed at keeping one's device secure in case of theft. Well, not really, but it conforms to the "If I can't have it, you can't have it" policy.
iOS 7 in the Car
Soon, car manufacturers will be integrating with iOS deeply. Until now all that one has come across is EyesFree, that lets the user use Siri with a dedicated button. Now plugging an iOS 7 device will allow the user to have a familiar iOS interface in their car displays. Manufacturers will strive to make their display compatible with the cool iOS look.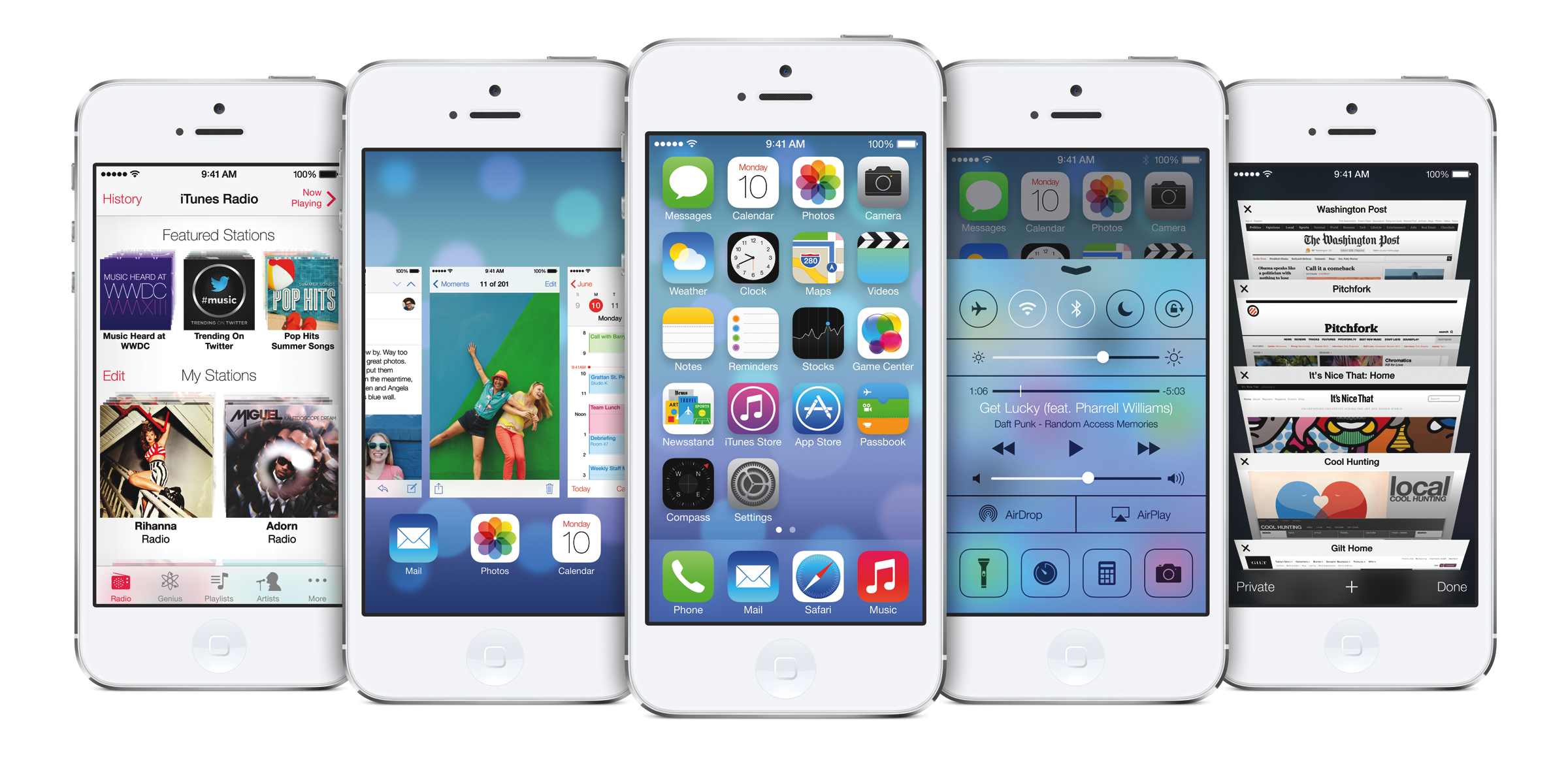 Shared features
iOS 7 was simultaneously introduced with Mac OS X Mavericks, which itself was an innovation. There will be many features shared between the two.
iCloud Keychain
This is like a virtual keychain that will will be shared between all of your iCloud devices. It will be able to share passwords between all of your devices so you can enter it just once, literally. In addition, it'll allow one to let a random password be generated for your online accounts. This way, you won't need to remember your passwords at all. All will be done for you, well, as long as you use Safari everywhere.
iWork for iCloud
Apple has made it even more easier to work on your personal documents from any Apple device. In addition, iWork won't be limited to just your Mac or iOS devices. iWork for iCloud makes it possible to access your documents and edit them in full functionality directly from your browser including Internet Explorer and Chrome.
Devices supported
Now lets list the devices that will get the update to iOS 7.
iPhones
iPhone 4

iPhone 4S
iPhone 5
the next iPhone
iPad
iPad 2

iPads with Retina display(both 3rd and 4th generation)
iPad mini
iPod Touch
iPod touch(5th generations)
Now, not to gloat but I'm happy to have been right about my prediction that the iPad 2 will end up getting the update to iOS 7.
So, we guess, that will be all for now. Keep tuned in for more info as it arrives. We'll do our best to keep you posted. Do visit Apple to find out more, although we doubt that would be necessary.
Like us on Facebook. Leave us comments. Ask us your queries. You know the drill!